Auderys
Thank you for being a valued customer and supporting small businesses like ours.
Just A Spot Farm has partnered with one of our vendors, Audrey's, to offer you a much broader assortment!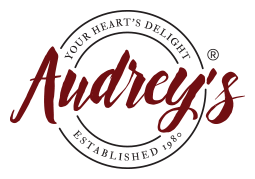 Visit the Audrey's website where you can shop all of their products at retail prices. www.YourHeartsDelight.com/shop
You will find a much more robust and diverse offering than we could ever give you in-store!

Please make a list of items that you would like to purchase or use our convenient order form. Then contact Just A Spot Farm directly to place your order via text or email.

Just A Spot Farm
1057 US RT 3
N. Stratford, NH 03590
Sandy@jasf.shop
Text - 603-331-5860

If the item is in stock, we will receive it right away and we will notify you to come down for pickup at the store or shipping for out-of-towners.

Thank you for taking the time to shop with us. It is customers like you who keep small businesses alive! This program is available only to US retailers and customers.
Order form for www.yourheartsdelight.com/shop